Clear View Window Cleaning Sydney
Window Cleaners in Sydney
Clear View Window Cleaning won't leave stains on your carpet or marks on you're curtains, we are professional window cleaners from Bondi Beach, Eastern Suburbs Sydney and Northern Beaches excelling in all aspects from commercial to residential.
Whether you're selling your house, have just renovated or want to make sure your business stands out, clean windows can make a world of difference and more often than not, you don't notice how dirty they were until they're sparkling clean. Window cleaning is also a vital part of property maintenance, increasing the life of your frames, fly screens and the glass itself by removing corrosive materials such as pollution, dust, mould, sea spray and mineral deposits found in tap water. Clean windows also let in a lot more natural light therefore can change the mood of your entire house or office space.
It can be hard however, and potentially dangerous, to reach windows which are high up or out of the way, so why not relax and let a professional give your windows the best clean they've ever had?
We offer a vast range of window cleaning services, accessed through elevated and platform work, abseiling, high ladders and water fed poles, so when it comes to boosting the appearance of your property, no job is inaccessible!
SOME OF OUR WINDOW CLEANING SERVICES:
Window cleaning (internal/external)

External window frame washing

Post building clean including: paint, render & debris scraped off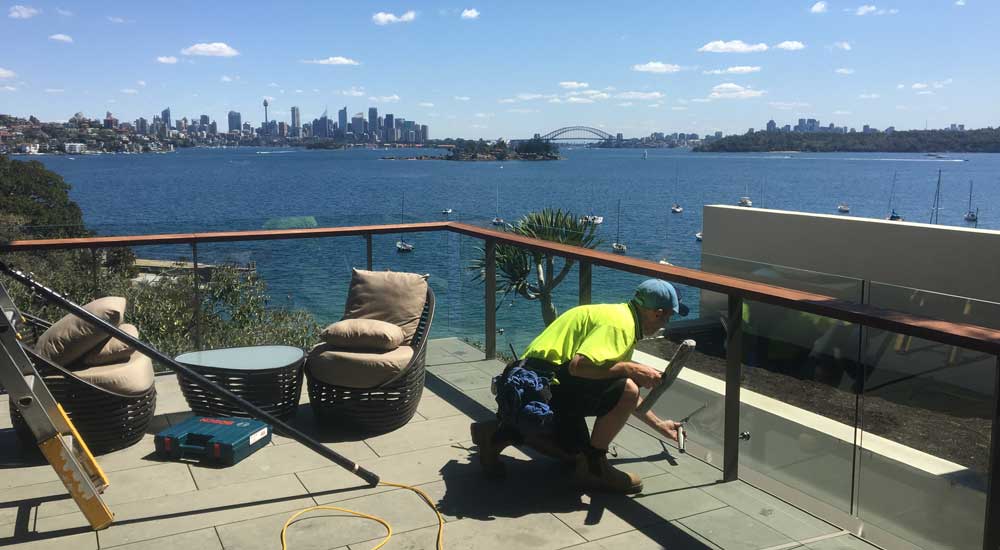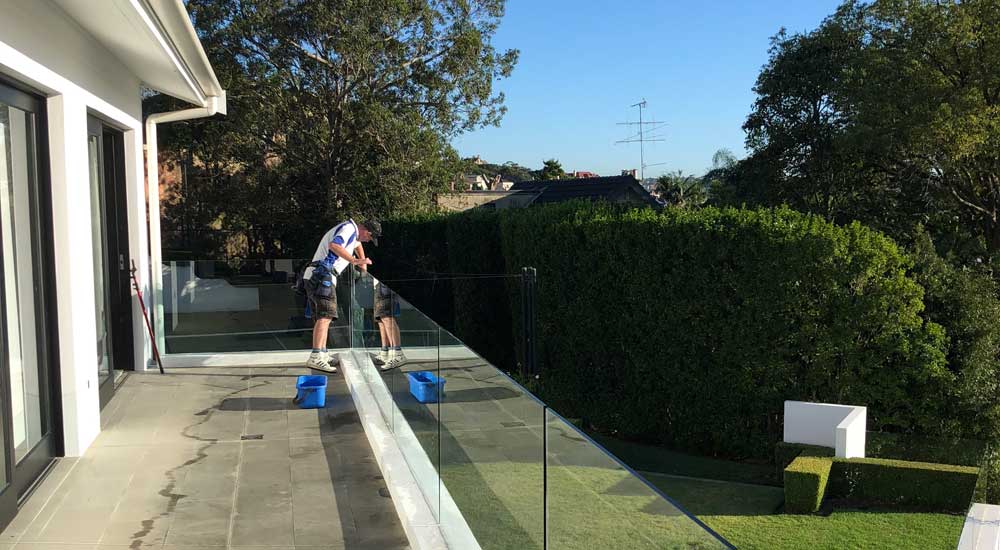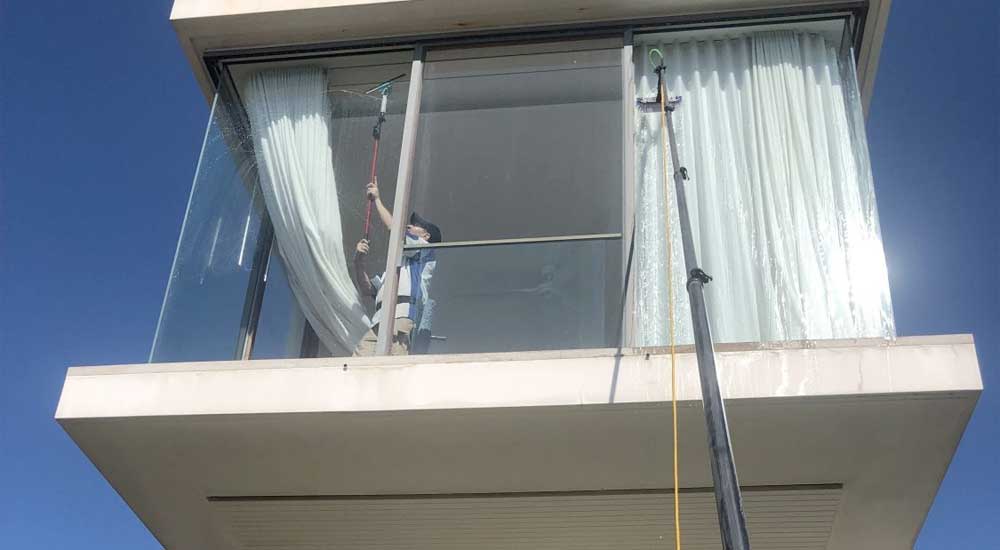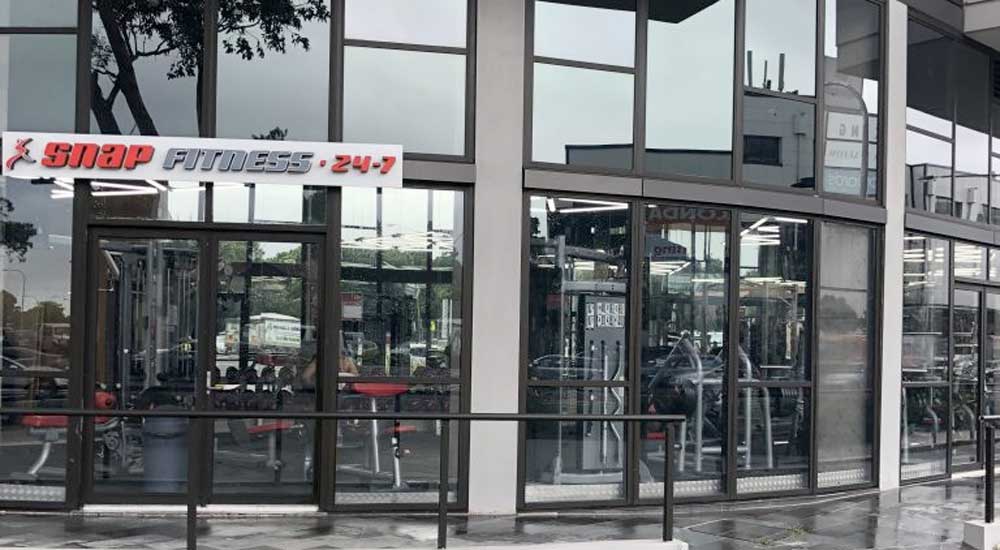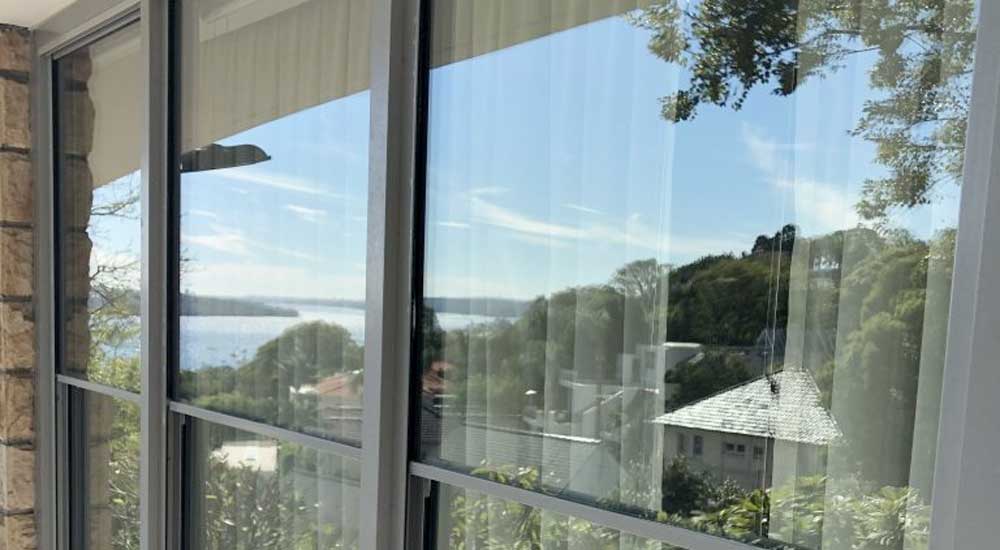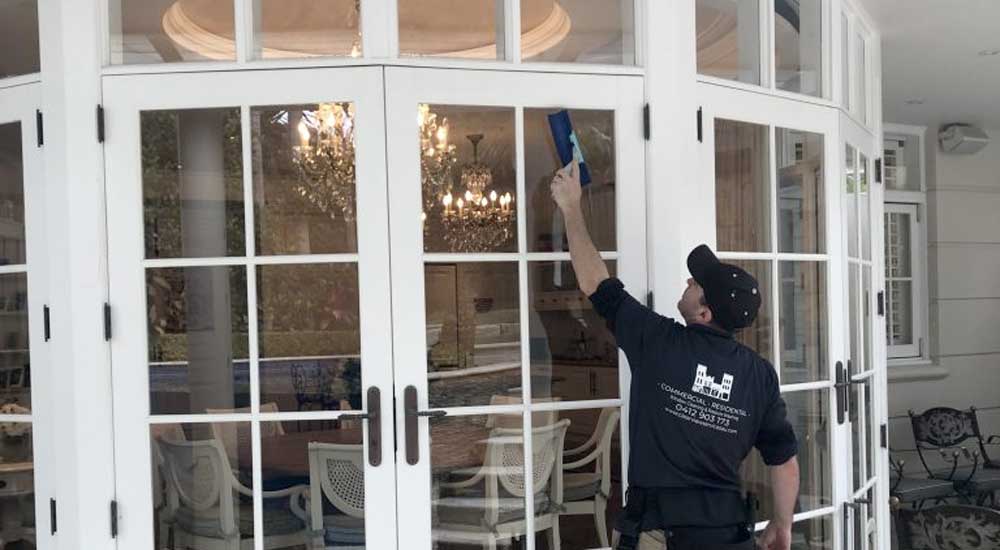 With the help of the professionals at Clear View Services, you can safely and easily enjoy the benefits of clean windows in your home or business. Give us a call today so that you can enjoy clear and clean glass on your property with our professional window cleaning in Sydney.
Residential Window Cleaning
You may not think very much about your home's windows. After all, if the glass isn't broken, the windows are fine, right? Actually, window cleaning from Clear View Services can bring multiple benefits to your home:
Increased natural light: A cleaning will allow more light to come through your windows.
Improved air quality: With clean windows, you won't deal with smoke residue from candles or cooking. We'll make sure your windows don't have any dirty films or debris.
Better longevity: When you hire our window cleaners, you ensure that your windows last as long as possible. Like anything else, regular maintenance keeps windows functioning efficiently.
We can serve a wide range of residential properties, from townhouses to country estates, from holiday rentals to suburban homes. Plus, our residential window cleaning service will make sure to clean up after themselves so that you won't deal with any drips, stains or debris.
Commercial Window Cleaning
Clear View Services is equipped to handle any commercial window cleaning project you may have. From traditional methods to more advanced methods using scissor and boom lifts to reach higher floors, we can handle window cleaning for your commercial property.
The windows in your business are just as important as they are in a person's residential home, and window cleaning brings you all of the same benefits, like increased natural light and longevity. In addition, clean windows give a great impression to potential clients and customers. We make sure your business looks as professional and pristine as possible.
Our team of professionals can handle windows in shop fronts, hotels, schools, nursing homes, retail centres, offices, high rises and any other commercial structure.
Call us today on 0412 903 173 to schedule your residential or commercial window cleaning.
CALL US TODAY FOR YOUR FREE NO OBLIGATION QUOTE
ALTERNATIVELY EMAIL US OR COMPLETE THE QUOTATION FORM
What our customers are saying…
"Had a full external house pressure clean – wow! House looks like it has been painted. Clear View Services removed stains on my driveway we didn't think would lift. Very happy with their work".
"We having been using Clear View Services for about a year now, super fast to reply and always fit us in around my schedule. A++ work with no hassle".
"Had my windows cleaned by Clear View Services, they have done an amazing job. Fast and left no mess. Will definitely be getting them back!".